Scone Cash Players - Blast Furnace!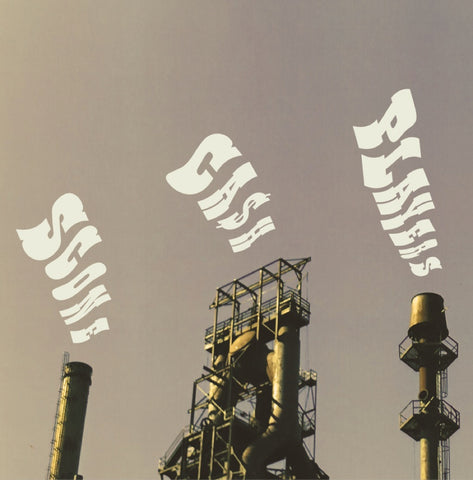 The Hammond Organ is the lead singer on this orchestral journey that lyrically mimics the sounds of industrial decay. Deep from the rusted steel mills of Youngstown Ohio, we bring you the melting debut of the Scone Cash Players.
Adam Scone entered the studio on Dunham Street in Brooklyn. He was wearing a blue Adidas jump suit. The studio had just opened. At the helm were his old compadres from The Dap-kings. Namely Thomas Brenneck, Eric Kalb, Homer Steinweiss and Ian Hendrickson-Smith. They make up the "Bliss Machine" behind Scones's groove. It was a truly rare moment to catch these masters of music and taste in between tours of Sharon Jones and Charles Bradley.
Tommy put the mics around. Scone powered up the organ. The analog tape machine turned and turned until it couldn't turn any more. These songs were recorded. We worked all day and all night. Tears were shed. Espresso was made. There was beer on tap. 3 days of life were taken to make this album. We will never get them back. They were distilled to 40 minutes of pure emotion. It's a tale of woe. It's a tale of leaving art for responsibility. It's a farewell to an era. It's a journey that the Hammond B3 organ wasn't accustomed to. You can't compare this album to any other organ record. Don't expect to hear what you want. Free your mind. Be open. Your world is going to feel the heat of the BLAST FURNACE! It never quite feels how you want it to. Don't get burned…
| | |
| --- | --- |
| Sorry, but your browser is out dated and can't play audio. | 1% Crown |
| Sorry, but your browser is out dated and can't play audio. | Bliss Machine |
| Sorry, but your browser is out dated and can't play audio. | The Slitter |
| Sorry, but your browser is out dated and can't play audio. | Heavy Gauge |
| Sorry, but your browser is out dated and can't play audio. | Necking |
| Sorry, but your browser is out dated and can't play audio. | Blast Furnace |
| Sorry, but your browser is out dated and can't play audio. | Jet Cool |
| Sorry, but your browser is out dated and can't play audio. | Call and Recieve No Call Back |
| Sorry, but your browser is out dated and can't play audio. | Grinding Wheel |
| Sorry, but your browser is out dated and can't play audio. | Structural Failure |