The James Hunter Six "(Baby) Hold On" / "Carina"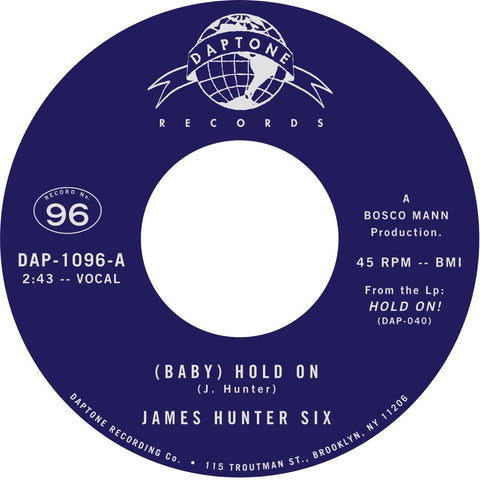 Behold! The dishy new platter from England's finest export since its eponymous Muffin, James Hunter and his cheeky band-o-blokes, the James Hunter Six, is here. Side A features the title track of his brand new SMASH long player, "(Baby) Hold On" - a classic shuffler that delivers an honest blast of raw R&B the way it's meant to be done. Flip the little bugger over and rejoice to a classic Hunter cut that, much to the chagrin of low-rider and rocksteady DJs alike, has eluded the 45 format. TILL NOW!
Rerecorded during the sessions for Hold On!, "Carina" now possesses a more relaxed, classic rocksteady feel. Coupled with gorgeously simple background vocals and James' pleading lead - this tune now boasts a truly dizzying level of emotional intelligence. If you don't like this song, you're an emotionally bankrupt soul, deaf to beautiful things.