The Frightnrs - Dispute b/w Version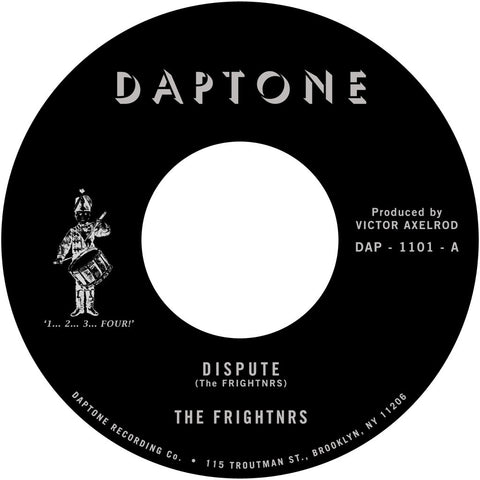 Within days of its release, The Frightnrs' Nothing More to Say LP has been accepted as a fixture in the cannon of rocksteady – nothing short of a masterpiece to which all other reggae comers shall aspire. Here we find the debut presentation of the album's ominous finale pressed into 7" vinyl, a format to which it so naturally adheres.
With the rattle of a snare, "Dispute" enters with a rocking darkness eerily betrayed by the plucking of a stark twiddling melody on a handful of piano keys. Klein's haunting falsetto undulates in with a taunting account of the tumultuous "games of chance" which seem to govern the cruel twists of a discordant romance. He spits accusations and frustrations like arrows, the words flying from his tongue painted with a bitterness too familiar and real to those who know the sting of a lover's quarrel. The sparseness of the track leaves an emptiness around him, but the rhythm never lets up. Armed with a venomous dub on the flip, this record will be a final weapon in the DJ box of many.
Random color vinyl - SOLD OUT