The Budos Band "Maelstrom" / "Avalanche"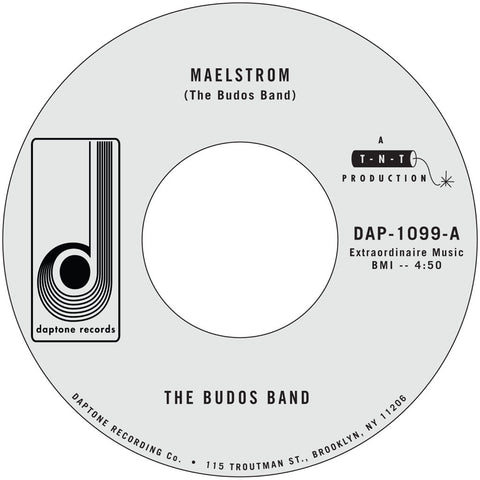 A - MAELSTROM
Much like the infamous weather phenomenon the song is named after, MAELSTROM swirls and surges; drenching the listener in psych feedback while pulling downward, ever downward, into a sonic abyss. The bass provides the current, a pulse that pushes through the waves of feedback before the crashing storm of horns furiously hammers the listener. There is nothing pretty here, nothing safe; this is the Budos unhinged. They're pushing their audience into uncharted waters and plotted a course into the eye of an electric storm.
B - AVALANCHE
The guitar's hypnotic fuzz-laden intro builds to a peak before dropping the weight of the full Budos sound upon the listener. Horns slash and dive, the drums thunder downhill, the organ wails like winter wind while the combination of bass and guitar rumble and soar around you. This is the Avalanche of sound; the wrath of The Budos delivered through a combination of driving power and snarling menace. All before it Is crushed beneath the AVALANCHE.