Charles Bradley - "Telephone Song / Tired of Fighting"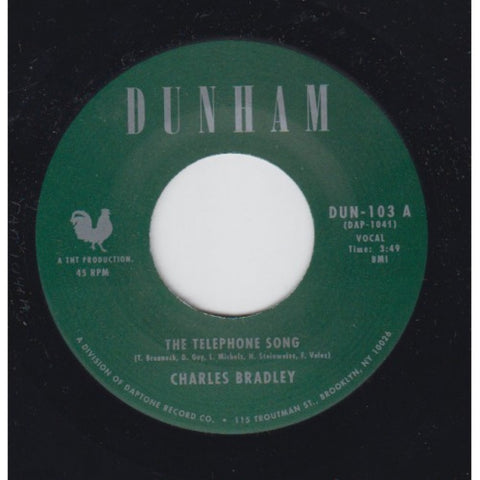 Is that the telephone ringing?... Hello?... Oh snap it's Charles Bradley! Oooh, and he's doing his LOVE THING. If Soul is your Goal, you better pick up, because Charles is on your main line, and he definitely can't hold. He's in a way on this record, and it's B-A-D! Phonin', and Moanin, and Groanin' his way back into your heart over one of the nastiest deep soul backing tracks ever cut to wax, courtesy of Dunham's own house sound, Menahan Street Band.
The flipside, Tired Of Fighting, a bold instrumental version gives us another glimpse into the upcoming 'Make The Road By Walking' LP which will be rearing it's head next month from Daptone's youngest and most ornery imprint, Dunham Records. Get it NOW!... He might not call back!